"It sucks pretty badly at the moment, but...with some work it could be great!"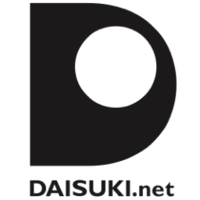 Message from Crunchyroll News editor in chief Patrick Macias:
Yeah, I know what you're thinking…how can you trust a review of DAISUKI STREAMING ANIME SITE from Crunchyroll News? Well, fine. Whatever. You don't have to trust us. After all, we aren't here to give you a bank loan or bail you out of jail. However, I did want to mention that when assigning this story to writer Humberto Saabedra (who has long been covering the North American anime industry at his AnimeNews.biz site) I explicitly told him to just BE HONEST about his observations, both pro and con. I can even show you the time stamped emails if you don't believe me! Anyway, you're likely to have opinions of your own, so read this and let 'em rip in the comments below. END OF LINE.
After months of anticipation following a shock confirmation earlier this year, the Daisuki online streaming initiative has finally launched in an official capacity after missing its initial late April-early May timeline. The site launched late Wednesday night in the US, and promptly stumbled over itself as user registration was broken for many hours before being cleared up earlier today. I'd like to thank Crunchyroll user agila61 for the lede.
Since I held off on user registration for Daisuki until earlier today, I used last night and today to do a dry run around the site to see if the investment made by the companies involved was worth my time. I tweeted my impressions earlier today, but for those of you that don't follow me here's the gist in handy bullet point form.
The video player is a modified version of the Brightcove flash player that automatically adjusts stream quality based on the action in the video. This wouldn't be a problem if it was properly set up, but videos by Aniplex suffer from the most aggressive automatic quality reduction for little reason. There is no user selectable override, which leads to issues such as frequently shifting audio and video quality.
Aniplex and TMS titles are locked out for everyone outside of the US at this time. Guess they're ignoring the mission statement.
Sunrise titles seem to be available worldwide, but curiously, Z Gundam is English dub only with no sub option and Gundam SEED HD Remaster is only in 360p
Toei has a placeholder for One Piece on its page but no content to actually watch on the site otherwise
The Prince of Tennis OVAs use the flash player's closed captioning functionality for the English subtitles, but no other videos use the functionality
The site layout itself does not lend itself to easy navigation, and there are no visual cues to let non-US users know what is and isn't available to view in their region
No mobile access whatsoever, mobile browsers are blocked completely from access
I'm not one to cut companies much slack owing to my history, and I'm not going to start now. Daisuki is an example of companies getting together under the best of intentions but completely bungling the execution and launch timeline. I have to question where the money being invested in the venture is actually going, as the site is incredibly confusing, sparse and not something I would use frequently out of choice unless it offered content I couldn't get by any other means. About the only good thing I can say about Daisuki is that they have surveys underway polling users for what shows they want to see on the service in the future, but the service itself needs extensive and serious work before anyone will take it seriously.
The fact that almost every title currently available on Daisuki is already available elsewhere with better access methods doesn't make for a good first impression. You'd think with all of the interviews conducted beforehand confirming what the venture would bring to the table that it would launch with a solid selection of shows on offer in multiple regions simultaneously. Instead we got a clumsy launch with many shows that are already available, some in worse quality than other competing portals and no real confirmation on what shows are available in regions outside the US. At this point, the only show that could be considered an exclusive to Daisuki is the Prince of Tennis OVA series held by NAS and is not being streamed by any other services outside of Japan.
I had high expectations from Daisuki considering the players involved and the amount of money invested, but I guess they were too busy relying on the PR blitz to grab attention instead of working on the site and the product. Launching a half-assed portal doesn't cut it these days, and they didn't even have the foresight to call it a Beta, making things worse as many people think the current site is the final version, complete with grammatical errors and poorly translated text.
My advice at this point is to register for Daisuki and vote on the surveys for future programming, but hold off on using the actual site for awhile. The players involved still have lots of work to do, but given enough time, it might actually be worth using in the future. When that will be I can't say, but I can say that Crunchyroll, The Anime Network and FUNimation have nothing to worry about when it comes to streaming anime for the foreseeable future.
---
Humberto Saabedra is the Owner of AnimeNews.biz, Editor-in-Chief of PhoneNews.com and an occasional columnist for Ani.me. He can also be found musing on things (and Nico Robin) at @AnimeNewsdotbiz