Joysound Anison library available worldwide without restrictions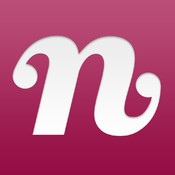 What would you say if there was a Japanese karaoke app for iOS that not only had an international version available for English users, but also had full access to the Joysound Anison library without any region restrictions whatsoever?
The developers of the Nana karaoke app for iOS have confirmed exactly that, as they've signed a new agreement with karaoke chain Joysound that gives app users access to the entire Joysound anison library on a global basis, meaning users around the world will be able to record and perform songs with friends using the app without worrying about specific songs being locked out.
The app works by recording your voice and then posting the vocal recording to the service, then friends that follow you can listen to it and add their vocal lines on top, creating a simple harmony, then the app gives you additional options for mixing the recording before sharing the finished product. Below, a promo video of the app in action using "We Are The World" to show off what the app does.
via SdJapan
---
Humberto Saabedra is the Owner of AnimeNews.biz, Editor-in-Chief of PhoneNews.com and an occasional columnist for Ani.me. He can also be found musing on things (and Nico Robin) at @AnimeNewsdotbiz