Microsoft's console to also make game installation mandatory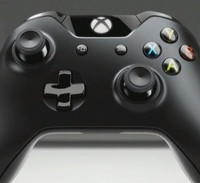 Some more interesting information has surfaced about the Xbox One since the earlier reveal of Microsoft's upcoming console. One of the things many look at a system successor for is backwards compatibility, and unfortunately it appears that's something you won't find with Xbox One, both in terms of 360 discs and existing Xbox Live Arcade purchases.
Much like Sony's PlayStation 4, the reason for incompatibility with older games has to do with switching up the system's architecture. More alarming for those who have invested in a ton of XBLA purchases is the fact that those won't be transferable either. So, if you plan on purchasing an Xbox One at some point, keep that in mind as you plunk down more MS Points on current XBLA games.
Fear not, though, for your Gamerscore shall live on.
While speaking to Engadget, Microsoft said, "We care very much about the investment people have made in Xbox 360 and will continue to support it with a pipeline of new games and new apps well into the future." As for Xbox One, it's designed "to play an entirely new generation of games -- games that are architected to take full advantage of state-of-the-art processors and the infinite power of the cloud."
But what about used games? Along with other bits of speculation, that's been on everyone's mind since day one, and it looks like Microsoft is working to make it somewhat of an outmoded concept. According to a report on Wired, all games must be installed on the hard drive to play, and once they are they can be played without the disc. Thus, each disc is then tied to a unique Xbox Live account, so they will only install for a single owner. Otherwise folks could just pass discs amongst friends and copy them repeatedly.
Microsoft's solution is as follows: If a game disc is used with a second account, the owner is given the option to pay a fee to install the game, giving them ownership of the title. It kind of turns the disc into nothing more than a delivery system, and the product ends up being almost wholly digital.
There are good things and bad things about this, but ultimately Microsoft didn't have a concrete answer as to what this means for the traditional "used game" concept. What if you just want to borrow the game from a friend and pop it in to try it out? Personally, I'm more concerned about killing the tradition of borrowing and trading and all that fun stuff than I am about used game purchases. What makes gaming different enough from other media like books and movies such that friends can't share experiences amongst one another without paying a fee? We'll have to see how this all plays out when Xbox One launches.
And as for that always-online rumor? Microsoft is leaving that up to individual developers. They're given the option of using Microsoft's Azure cloud computing service, which in some specific cases could make being connected a constant requirement, but it's not quite as all-encompassing as speculation suggested.
-------
Joseph Luster is the Games and Web editor at Otaku USA Magazine. His blog can be found at subhumanzoids. Follow him on Twitter at @Moldilox.