Magic girl spin-off scheduled for this summer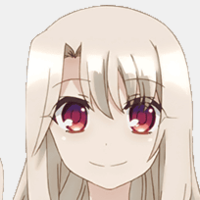 The official site for the July Fate/kaleid liner Prisma Illya has been updated with a preview of character designs for the series' two principal magic girls and their mentors.
Meet...
Illyasviel von Einzbern - voiced by Mai Kadowaki
Based on the manga, from Fate doujinshi-creator-gone-official Kalmia, this magical girl version of Illyasviel von Einzbern gathers Class Cards.
Rin Tohsaka
In Prisma, Rin and Luvia were Class Cards collecting magical girls until their rivalry grew so heated that the Ruby and Sapphire Kaleidosticks abandoned them, after which Rin and Luvia took on Illya and Miyu as proxies for their competition.
Miyu Edelfelt - voiced by Kaori Nazuka
Illya's mysterious rival
Luviagelita Edelfelt - voiced by Shizuka Itō
Luvia previously appeared in the mainline Fate series, most notably in visual novel Fate/hollow ataraxia, as a classmate/rival of Rin at the Mage's Association academy, Clock Tower. Her specialties include use of a pro-wrestling-like martial art.
Magical Ruby - Naoko Takano
Magical Sapphire - Miyu Matsuki
-------
Scott Green is editor and reporter for anime and manga at geek entertainment site Ain't It Cool News. Follow him on Twitter at @aicnanime.