Modern fantasy follows a revenge seeking young man and his bishoujo puppet girl companion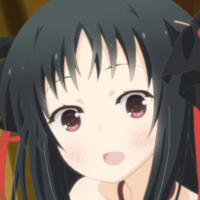 Media Factory has posted a new preview for the upcoming adapation of Reiji Kaitou and LLO's (Oreshura) modern fantasy light novel series Kikou Shoujo wa Kizutsukanai (Unbreakable Machine-Doll).
In a world in which magic was discovered and weaponized in the early 20th century, the series follows a revenge seeking young man and his bishoujo puppet girl companion as they enter a prestigious school.
Director: Kinji Yoshimoto (Genshiken 2, Queen's Blade)
Series Composition: Yuuko Kakihara (Sora no Otohimono, Chihayafuru 2, Persona 4: The Animation)
Character Design: Atsuko Watanabe (Acchi Kocchi, Nana to Kaoru OVA,Valkyria Chronicles, Ebiten, Cat God, Juden-chan, Okamikakushi)
Production: GENCO (Queen's Blade)
Production: Lerce (Carnival Phantasm, Danganronpa, Persona)
Cast includes
Raishin Akabane: Shimono Hiro (Akihisa Yoshii from Bakatest)
Yaya: Harada Hitomi (Asuka from Senran Kagura)
Charlotte Brew: Takamoto Megumi (Winri Rockbell from Full Metal Alchemist: Brotherhood)
Frey: Kana Asumi (Popura from Working!)
Loki: Nobuhiko Okamoto (Accelerator from To Aru Majutsu no Index)
Sigmund: Joji Nakata (Alucard from Hellsing)
Other voice actors are also slated to be in the anime including:
Shizuka Itou (Hinagiku from Hayate no Gotoku!)
Ogura Yui (Tsukiko from Hentai Ouji)
Ono Yuuki (Zenkichi from Medaka Box)
Yuki Kaji (Eren from Shingeki no Kyojin)
Ai Kayano (Mashiro from Sakurasou no Pet na Kanojo)
Sakurai Takahiro (Suzaku from Code Geass)
Suwabe Junichi (Archer from Fate/ Stay Night)
Taneda Risa (Midori Ueno from Tari Tari)
Noto Mamiko (Inia Sestina from Muv-Luv Alternative)
Hanazawa Kana (Kuroneko from Oreimo)
Yukana (Cecilia Alcott from IS: Infinite Stratos)
-------
Scott Green is editor and reporter for anime and manga at geek entertainment site Ain't It Cool News. Follow him on Twitter at @aicnanime.