Hot news, big features, and stories you may have missed!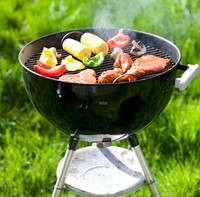 Hopefully everyone is enjoying the extended weekend, as we in America honor the men and women who lost their lives while serving our country. Even if you're nowhere near the US, we hope you've enjoyed another week of CR News, and take some time to dig our recap in case you missed anything special.
Below you'll find a bevy of hot stories, features and video posted throughout the week. But that's not all. We've also compiled a few stories we missed, so be sure to check those out, as well.
Follow us at the official Crunchyroll Twitter!
BLAZIN' STORIES!
Eiichiro Oda Hospitalized, "One Piece" Manga Goes on 2-Week Hiatus
Half-Scale Super Sonico Super Big Figure Hits Preorder
Poll: Anime Girls Love But Guys Hate
"Fate/Zero Cafe" Spin-off Manga Gets Anime
HOT STORIES
"Attack on Titan" Japanese Blu-ray Cover and Packaged Visual Novel Plans Revealed
Kotobukiya Schedules "Haganai" Kobato Hasegawa for October
Karaoke Version of "Attack On Titan" Opening Announced
Midnight Madness: Photos of "Moyashimon" Author Wearing Kei's Gothic Lolita Dress
Converse Produces "JoJo's Bizarre Adventure" Inspired Sneakers
"Full Metal Panic!" Announcement Teased
"Gargantia" World Mapped to Real Topology
Microsoft Reveals All-in-One Next Generation Console, Xbox One
Xbox One Not Backwards Compatible with 360 Discs, XBLA Purchases
"One Piece" Return Tops Toonami Ratings
"Dusk Maiden of Amnesia" Manga Ending
Kotobukiya Adds "Maoyu" Demon Queen to October Schedule
Latest "Monogatari Second Season" Visual and Theme News
"The World God Only Knows: Tenri Arc" Director to Helm Summer TV Series
45 Years of "Shonen Jump" History Reflected in J Stars Arcade Prize Figures
StylipS to Perform "Fate/kaleid liner Prisma Illya" Theme
Final "Sword Art Online" Blu-ray's Crowd-Pleasing Cover Revealed
Crunchyroll Adds a Fistful of Kung Fu Flicks to Streaming Lineup
Latest "Gintama" Visual Shows Post Apocalyptic Kagura and Shinpachi
"It's Not My Fault That I'm Not Popular" Anime Character Designs Revealed
Amazon to Sell Licensed Fan Fiction
"Final Fantasy XIV: A Realm Reborn" Launches in August, Collector's Edition Detailed
"Fate/kaleid liner Prisma Illya" Character Designs Previewed
Latest "Rozen Maiden" Casting and Color Character Designs
"Infinite Stratos 2" Anime Scheduled for Fall
North American "Sword Art Online" Home Video And Toonami Plans Announced
Life-Size Hatsune Miku Figure Unveiled Wearing "The End" Louis Vuitton
FUNimation Confirms English Dub Casts for "Highshool DxD" and "Future Diary"
"Neptunia" Anime Villain and Theme Song Singer Characters Previewed
FEATURES
Evangelion Merchandise Hands-on Review
Fanart Friday - Never Give Up, Never Surrender Edition
TOP VIDEOS
"Guilty Crown" English Dub Cast Announced
The Fully Animated PV for "Take Your Way" by livetune
The Making of a Real "Final Fantasy VII" Buster Sword
"Batman: Arkham Origins" Swoops in with First Full Trailer
"Attack on Titan" Opening Re-animated in MikuMikuDance
An Official Hatsune Miku Make-Up Tutorial
See a Bit of "Game of Thrones" Japanese Dub
Rare English Interview with "Cowboy Bebop" Director Shinichiro Watanabe
SOME STORIES WE MISSED!
Phantom Breaker: Extra Announced For PlayStation 3 And Xbox 360 [Siliconera]
Super Mario Land finally gets a graphics patch [Destructoid]
More Neo Geo X classics arriving June 6 [Joystiq]
As always, thanks for tuning in to CrunchyNews and hanging out with us this week. Let your voice be heard if you have any suggestions, or just general comments for us!
-------
Joseph Luster is the Games and Web editor at Otaku USA Magazine. His blog can be found at subhumanzoids. Follow him on Twitter at @Moldilox.