Hits Japanese stores on July 3rd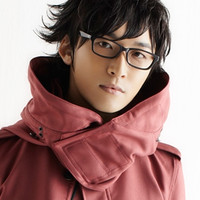 A Japanese record company Lantis has posted a short version promotional video for "Star Tail," the 2nd solo single by the popular anime voice actor Takuma Terashima. The 29-year-old voice actor is best known for his voice works for Otoya Ittoki in the Uta no Prince-sama game/anime series. He has released many songs as Otoya and other male anime characters, but on the other hand has also worked as a solo singer since last year. The 1st solo single "magic words" which was released on November 21st, 2012, got a very good 23rd place for a non tie-up song by an anime voice actor in the Oricon weekly single ranking in the first week.
Terashima wrote the lyrics for the all three songs in his 2nd single which is scheduled to be released in Japan on July 3rd. The title song "Star Tail" is composed by Rei Kudo who also composed "FAKE," the 2nd song in Terashima's 1st single. Kudo is well known among the anime fans as one of the real bassists
for various K-ON!! songs.
・Takuma Terashima official blog
"Star Tail" short PV
"Architect" short PV from the 1st album "NEW GAME" (June 2012)

© AXLONE