The most popular anime karaoke song is still reigning strong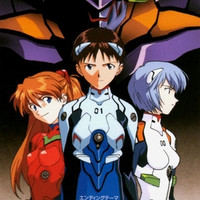 XING announced the rankings for the most popular songs based on their online karaoke service "JOYSOUND" for the first half of the year 2013 (counted in January 1- May 31) on June 11th. As expected, the most popular anime/tokusatsu/game song is still "A Cruel Angel's Thesis/Zankoku na Tenshi no Tēze," the OP theme for the 1995-1996 TV anime series Neon Genesis Evangelion. The song also gets a very good 2nd place in the overall ranking following Golden Bomber's super hit single in 2009, "Memeshikute."
"A Cruel Angel's Thesis" was originally sung by Yoko Takahashi as her 11th single and released on October 25th, 1995, selling more than 1 million units in Japan. It has topped the JOYSOUND's anime/tokusatsu/game song chart 5 years in a row at least since 2008. Though it has been 18 years since its first release, why is the song still so popular? What do you think?
The 1995 single CD c/w "Tsuki no Meikyu"
The 1995 single CD c/w "Fly Me to the Moon" by CLAIRE
The 2003 single CD
"2009 version" single CD
---
Anime/Tokusatsu/Game Song Ranking Top 20 for the first half of 2013
1. "A Cruel Angel's Thesis" (Yoko Takahashi/Neon Genesis Evangelion)
2. "Lion" (May'n & Megumi Nakajima/Macross Frontier)
3. "Kimi no Shiranai Monogatari" (Supercell/Bakemonogatari)
4. "Uso" (SID/Fullmetal Alchemist: Brotherhood)
5. "God knows ..." (Aya Hirano/The Melancholy of Haruhi Suzumiya)
6. "Sousei no Aquarion" (AKINO/Aquarion)
7. "Butter-Fly" (Koji Wada/Digimon Adventure)
8. "only my railgun" (flipSide/To Aru Kagaku no Railgun)
9. "Maji Love 1000%" (SY✩RISH/Uta no Prince-sama)
10. "Karma" (BUMP OF CHICKEN/Tales of the Abyss)
11. "Connect" (ClariS/Puella Magi Madoka Magica)
12. "Sekai ga Owarumadewa..." (WANDS/Slam Dunk)
13. "KokoroE" (Road Of Major/Major)
14. "Touch" (Yoshimi Iwasaki/Touch)
15. "Sobakasu" (JUDY AND MARY/Rurouni Kenshin)
16. "Gekkouka" (Janne Da Arc/Black Jack)
17. "Single Bed" (Sharam Q/D・N・A²)
18. "GO!!" (FLOW/Naruto)
19. "Ready Steady Go" (L'Arc-en-Ciel/Fullmetal Alchemist)
20. "V.I.P."  (SID/Magi: The Labyrinth of Magic)
Source: animate.TV
Evangelion image © khara