Index Holdings purchased Atlus in 2006 and fully absorbed Japanese arm in 2011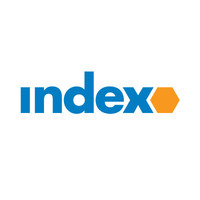 Japan's NHK is reporting that Index Corporation, parent company of video game developer Atlus, has had its corporate offices raided as well as the residency of the company chairman on Wednesday after an initial investigation by the Japanese Securities and Exchange Surveillance Commission concluded that company staff had committed fraudulent business transactions between it and various companies to maintain the illusion of stability for the conglomerate itself, by inflating video and mobile game sales numbers to levels far above their actual quantity sold in a business practice called "window dressing", or round-trip transactions.
The practice of round-trip transactions was made illegal in Japan in recent years and was previously common between related Japanese conglomerates in the past to maintain the appearance of profitability between companies. The extent of the fraud investigation is also rumored to coalesce around ex-Nexon Japan head Yamato Fumiaki through his hedge fund, Shingo Akigusa of Index, the Incubator Bank of Japan and the NIS Group, according to Japanese business analyst Ichiro Yamamoto, who had previously attempted to contact representatives from Index for first-hand commentary on the situation, but has not received a response. Further, he speculates that someone involved had utilized the round-tripping to personally benefit by manipulating the stock price upward in order to benefit financially, rather than benefitting the company, which carries its own set of heavy criminal penalties if discovered by investigators.
In recent months, Index Corporation has also come under increasing scrutiny regarding the actual state of the company, as it was revealed in April that the conglomerate was in debt after its second quarter 2013 earnings report revealed that it lost $27 million on earnings of $58 million, with an adjusted total of $14 million in debt for the period ending this August and the company also reported earnings of $190 million from console and smartphone game sales last year, though that amount is under scrutiny from the Japanese Securities and Exchange Surveillance Commission as the crux for the raids, owing to the discovery of fictitious transactions in its accounting and the belief by investigators that the figure was overly inflated.
Currently, there is no word on any arrests made as a result of the initial investigation and raids, but the investigation is ongoing with the full cooperation of Index Corporation executives according to a new statement released by the company earlier today. It doesn't look good for anyone involved in the accounting scandal, as the "window dressing" may lead to potentially more illegal actvity that has yet to be discovered by investigators. Index Corporation has also confirmed in the new statement that it had formed an internal fact-finding committee last month to investigate the extent of the the fraudulent activity, but has not commented further on the investigation since.
via Rice Digital
---
Humberto Saabedra is the Owner of AnimeNews.biz, Editor-in-Chief of PhoneNews.com and an occasional columnist for Ani.me. He can also be found musing on things (and Nico Robin) at @AnimeNewsdotbiz