Isono worked on every "Mana" game from 1991 to 2007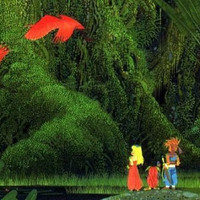 Gaming has lost of one of its most talented artists today, as Secret of Mana (Seiken Densetsu in Japan) illustrator Hirō Isono passed away late last month due to heart failure at the age of 68. Graduating from Aichi University of Education's Fine Arts department, Isono worked on the first Mana game, released Stateside as Final Fantasy Adventure for the Game Boy, and worked on every Mana game up to 2007's Heroes of Mana for the DS.
Here's what I'll always remember of him--this quiet, yet epic painting that captures just how big the world of the SNES Secret of Mana was. RPG fans, which Mana game was your favorite? Do you have any favorite pieces that Isono has worked on? Link to 'em in the comments!