Best known as Raoh in "Fist of the North Star"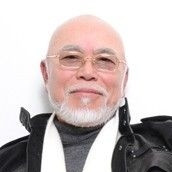 Veteran voice actor Kenji Utsumi passed away at 3:01 pm on today June 13th at a hospital in Shinjuku Ward, Tokyo. The cause of his death is considered to be cancerous pleurisy. He was 75 years old.
Utsumi was best known for his voice works for Raoh in the Fist of the North Star anime series. He played various anime roles including Sally's Papa in Sally the Witch (1966), Senbei Norimaki in Dr. Slump Arale-chan, Alex Louis Armstrong in Fullmetal Alchemist. He also voiced many foreign actors such as Steve McQueen and Jack Nicholson (as Joker in 1989 Batman film).
Source: Sponichi