No injuries, but the event was cancelled immediately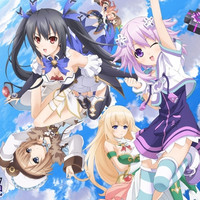 The Ikebukuro police station of Tokyo Metropolitan Police Department arrested a man who carried a knife at a screening of a 2013 Summer TV anime Cho Jigen Game Neptune The Animation in Tokyo on suspicion of violation of the Sword and Firearms Control Law. The suspect professed that he was in his 30s and a resident in Adachi-ku, Tokyo.
The screening event for the first two episodes of the anime was held at the Cinema Sunshine Ikebukuro theater in Tokyo in the afternoon on June 22, having the voice actresses of the anime including Rie Tanaka (Neptune/Purple Heart), Asami Imai (Noire/Black Heart), Rina Sato (Vert/ Green Heart), the OP song singer nao, and the ED singers Afilia Saga as special guests. On 1:40 pm, the Ikebukuro station received a 110 call (the emergency police telephone number in Japan) from the theater reporting, "A man was acting violently on stage." The police found the man was carrying a knife with a ten and several centimeters long blade on the 6th floor of the theater and arrested him on the charge. There was no injuries fortunately, but the event was cancelled immediately.
The police said he was speaking something ambiguous. According to the witnesses who reported on Twitter right after the incident, the suspect was shouting the name of Rie Tanaka and trying to reach her on stage.
© 2013 Idea Factory/Compile Heart/Neptune Production Committe