"MURA-MURA" on Sale Now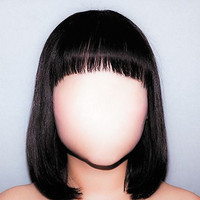 BiS (the name is short for "Brand New Idol") is a dark and dysfunctional idol group whose sole aim in life seems to be to offer a twisted alternative to the happy smiling likes of AKB48 and Morning Musume. While other idol groups sing sappy love songs and release videos of themselves frolicking on the beach, BiS' output is mired in blood, sweat, slapping and edgy music that goes from J-rock to heavy metal to ska-punk in a heartbeat.
For their latest PV, BiS has really thrown down the gauntlet with a video that is practically begging for someone to ban it. Perhaps a commentary of the dark side of the recent AKB48 head-shavin' scandal, witness the group bald-headed, bat swinging, and lookin' for trouble below all for the sake of promoting their new song "MURA-MURA"
WARNING:CONTAINS SOME DISTURBING IMAGERY (but so does South Park and Family Guy, so don't watch if that kind of stuff offends you...)
"MURA-MURA" is featured on BiS' new single, to be released today in Japan, cheerfully named DIE. Here's the CD sleeve, suitable for framing in a house of horrors.
--------
Patrick Macias is editor in chief of Crunchyroll News. He also runs the Japanese Fashion Inferno tumblr blog. Follow him on twitter at @Patrick_Macias.