Production I.G founder Mitsuhisa Ishikawa discusses the history and future of the sci-fi series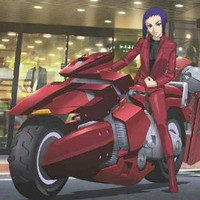 With the release of Ghost in the Shell: Arise, Production I.G founder Mitsuhisa Ishikawa has been discussing the history and future of the sci-fi series. Along with offering insight into its production history, Ishikawa notes that the studio would like to get creator Masamune Shirow's approval for making more GiTS. Ideally, it would becoming a continuing franchise, with a role along the lines of the one that the regularly revived Gundam serves at Sunrise.
Ishikawa estimates that 90% of Ghost in the Shell fans are international, with only 10% the series followers residing in Japan. This could be an opportunity to win over a larger audience.
The decision to base the new Arise series around the backstory of cyborg heroine Major Motoko Kusanagi was driven by the hopes of making Ghost in the Shell more accessible. This has been a trend with Production I.G's Ghost in the Shell anime, starting with the 1995 anime movie, which Ishikawa feels is far easier to understand than the original manga.
Ishikawa's history with the series began in 1993, when movie director Mamoru Oshii brought the manga to him and suggested an anime during a company ski trip.
About three years ago Ishikawa met with Masamune Shirow at his Kansai home to spring the idea of Arise on the manga author face to face. Shirow said he needed time to consider. The response came three weeks later, accompanied by a stack of concepts, plot ideas and designs. Ishikawa theorizes that Masamune Shirow was already prepared for a new Ghost in the Shell anime. He just wanted the extra time to polish his work.
-------
Scott Green is editor and reporter for anime and manga at geek entertainment site Ain't It Cool News. Follow him on Twitter at @aicnanime.