Exclusive contents by Amano Akira, Takeshi Konomi, Kentaro Yabuki, and more popular artists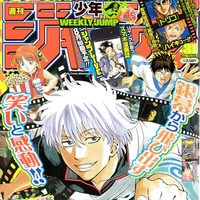 Today on July 1, Shonen Jump's official YouTube channel posted a short announcement video for its upcoming "Jump Live" smartphone app. The app which will deliver exclusive contents everyday is scheduled to be launched in Japan in August.
Simultaneously, the 31st issue of Weekly Shonen Jump magazine which was released in Japan today revealed more details about the app. It will be available for iPhone, IPad, and Android devices. The app itself will be free, but the users will have to purchase a 250 yen (about US$2.51) pass to access to all of the contents. Its platforms will be App Store and Google Play.
The manga artists listed are:
Akira Amano (Reborn!)
Takeshi Konomi (The Prince of Tennis)
Sui Ishida (Toukyou Kushu Tokyo Ghoul)
Kentaro Yabuki (To Love-Ru Darkness)
Hiroshi Shiibashi (Nura: Rise of the Yokai Clan)
Koji Oishi (Inumaru Dashi)
Makoto Kamo (Geki-kara! Curry Ouji)
Yoichi Komori x Muneaki taoka x Tsubasa Sugie (Umizaru,Tokkyu!!)
Shinya Suzuki (Mr. FULLSWING)
Yoshiyuki Nishi (Muhyo to Roji no Mahouritsu Soudan Jimusho)
Masahiro Hirakata (Shinmai Fukei Kiruko-san)
Teppei Fukushima (Samurai Usagi)
Tadahiro Miura (Koisome Momiji)
*the titles are the artists' famous works, not the contents for the app
UPDATE: According to the press release, one of the manga contents is Akira Amano's new series 【ēlDLIVE】.
© Akira Amano/Shueisha
Source: Shonen Jump 31st issue
© Hideaki Sorachi/Shueisha