Mark Cerny details where and how Sony performed with the PS3 to get to PS4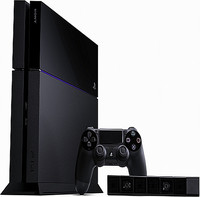 Ever since the PS4 was first revealed, the beginnings of the console's design and evolution were detailed by its architect in industry veteran Mark Cerny, though the information was usually scattered across multiple interviews across various outlets with attempts to piece together all of the info resulting in bullet points centering around the decision to use conventional x86 processors found in run-of-the mill PCs, unified high-speed GDDR type memory commonly used in PC graphics cards and a move away from heavily customized, esoteric hardware common to Japanese console design.
In a new video posted by the official PlayStation YouTube account, Cerny recently held a panel during Spain's GameLab 2013 developer conference to go into great detail regarding the PS3 and where it succeeded and failed to get to the PS4, which includes details on when development started as well as the events that led to the current PlayStation 4 console that will go on sale later this year.
If you're interested in the nuts and bolts of hardware and console design and how it relates to developers as I am, then this video is right up your alley. I will warn you that you might want to grab a snack and a drink, since the video is nearly 48 minutes long, but it's worth it if you want to get the most complete picture of the console without the marketing machine, straight from the man that led its design.
---
Humberto Saabedra is the Owner of AnimeNews.biz, Editor-in-Chief of PhoneNews.com and an occasional columnist for Ani.me. He can also be found musing on things (and Nico Robin) at @AnimeNewsdotbiz