FUNimation confirms a variety of titles during its first panel of the weekend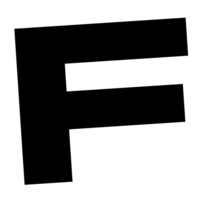 FUNimation took to Anime Expo to begin its usual announcement slate and while its Sneak Peek panel had the fewest announcements, they were nonetheless noteworthy for different reasons.
First, it announced the rights to the romantic sci-fi drama film Hal, produced by Production I.G.'s Wit Studio subsidiary. The synopsis describes it below:
From Production I.G' s Wit Studio (Attack on Titan) comes a drama unlike any other. When death separates young lovers Kurumi and Hal, "robot Hal" arrives to cheer Kurumi up. As the new Hal begins to uncover the couple's secret past, a reluctant Kurumi slowly warms up to him. This beautifully-animated feature film explores the connections and conundrums that make us human.
Following that, it also announced the acquisition of the Cyborg 009: Re-Cyborg 3D film. The synopsis below:
From Kenji Kamiyama, writer and director of Ghost in the Shell: Stand Alone Complex and Eden of the East, comes a new story based on the classic sci-fi manga!
Long ago, nine ordinary humans were abducted by an evil organization and turned into super-powered cyborgs. They rebelled and fought for justice, ultimately saving humanity. Now, Joe Shimamura lives the life of an ordinary human with no recollection of his past as a cyborg. When a terrorist organization threatens mankind, he finds himself wrapped up in a fight for the fate of the world. Will the cyborgs be able to reunite and prevail in a time when justice has been forgotten?
Finally for the new announcements, FUNimation also announced its third simulcast in Hyperdimension Neptunia. The synopsis is as follows:
In the world of Gamindustri, four competing CPU goddesses rule the lands of Lastation, Leanbox, Lowee, and Planeptune. When dark forces threaten their power, they'll have to learn to work together if they want to defeat evil. Based on the hit RPG series, it's the video game console wars as you've never seen them before: fought by gorgeous girls!
To close out title announcements, One Piece Strong World is now scheduled for November 19th in a BD/DVD combo pack, though that date is subject to scheduling changes and should be taken as tentative until confirmed otherwise.
Moving on, FUNimation announced English dub casts for the BLOOD-C The Last Dark and Wolf Children feature films. First up is the Wolf Children cast, followed by the BLOOD-C film cast.
Wolf Children English Cast
CHARACTER - ACTOR
Hana - Colleen Clinkenbeard
Ame (child) - Allison Viktorin
Ame - Michah Solusod
Yuki (child) - Lara Woodhull
Yuki - Jad Saxton
Ookami (the father) - David Mantranga
Grandpa Nirasaki - Jerry Russell
Souhei - Jason Liebrecht
ADR Director – Mike McFarland
The Wolf Children English Dub will premiere at Otakon this August.
BLOOD-C The Last Dark English Cast
* indicates returning cast member
CHARACTER - ACTOR
MANA - Jād Saxton
KUROTO - Mike McFarland
MATSUO - Justin Cook
SAYA - Alexis Tipton*
FUJIMURA - Josh Grelle
FUMITO - Robert McCollum*
YANAGI - Colleen Clinkenbeard
TSUKIYAMA - Tia Ballard
YUKA - Martha Harms*
Line Producer - Zach Bolton
Head Writer - John Burgmeier
Script Writer - Jamie Marchi
---
Humberto Saabedra is the Owner of AnimeNews.biz, Editor-in-Chief of PhoneNews.com and an occasional columnist for Ani.me. He can also be found musing on things (and Nico Robin) at @AnimeNewsdotbiz