Get ready to watch anime and drama on your PS Vita!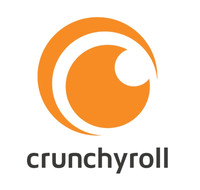 In addition to word of seven new streaming anime shows, another piece of information struck at today's Crunchyroll panel at Anime Expo 2013 LIKE A LIGHTNING BOLT. A Crunchyroll app for PlayStation Vita has officially been announced and is on its way!
Details regarding launch date and specs are still forthcoming, but rest assured, those of you who have been demanding Crunchyroll's ever-growing library of anime and drama on your Vita...REJOICE! RELIEF IS ON THE WAY! Stay tuned to Crunchyroll News to release full details when they become available...
Keep in mind that the image below is NOT OFFICIAL but comes courtesy of CR user shinobicRyo who really really really wanted a CR app on his Vita. We sincerely hope he is dancin' in the street now over the news. Dreams that you dare to dream really do come true!
--------
Patrick Macias is editor in chief of Crunchyroll News. He also runs the Japanese Fashion Inferno tumblr blog. Follow him on twitter at @Patrick_Macias.