The 6 finalists chosen form 6,843 entries on pixiv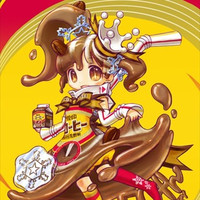 Megmilk Snow Brand Company held an illustration contest for a new moe mascot character "Yukicotan" for its best-selling coffee milk brand "Yukijirushi Coffee" in cooperation with pixiv in this April. This year "Yukijirushi Coffee" celebrates its 50th anniversary.
The 6 finalists chosen from 6,843 entries are finally announced today. The special "Yukijirushi Coffee" packs featuring the six Yukicotans will go on sale in Japan between late July and late August. Also the special site is now holding an on-line election to chose the one official Yukikotan from the six. You can vote only once in a day for your favorite Yukicotan. Who will be the winner?
by Umiheki
by mg
by Izumi
by CH3
by Manamokotan
by Shigatake
You can also check the 200 excellent prize winners on the special site.
Source: press release