RWBY launches July 18th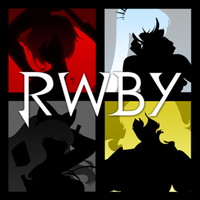 If there's one thing Monty Oum wants his audience to know, it's that RWBY is anime.
It is July 5th at RTX, a gaming convention in Austin held by Rooster Teeth, the people behind the Halo-based web series Red vs. Blue. Monty, the creator of the Dead Fantasy shorts and director of three seasons of Red vs. Blue, is presenting his new series, RWBY. The screening is held in the ballroom, to a packed house. The audience's reaction couldn't have been clearer – RWBY is entertaining, engaging and, put simply, fun. Though the first episode ran three times at the con, screenings were so popular that by the end of the weekend there were still those who hadn't been able to get a seat.
Later, Monty would tell me that, "Some believe just like Scotch needs to be made in Scotland, an American company can't make anime. I think that's a narrow way of seeing it. Anime is an art form, and to say only one country can make this art is wrong." He may have a point; after all, France and Dubai made anime. Why not Monty?
It may not look like your traditional anime, but the principles behind it, the storytelling methods are all familiar. Of course, the Rooster Teeth fan base is more inclined to accept variation in anime style than most. They are fed a steady diet of Red vs Blue, and near-in fan worship those affiliated with the company (not without cause; those guys are riotously funny). The question, then, is will fans of anime accept a show with such a large deviation in art style as well as RvB fans do?
I'm inclined to think they will. The first episode opens with a fairly stout action sequence. Ruby, our main character, interrupts a gang of bad guys (highly reminiscent of A Clockwork Orange's droogs) robbing a shop that carries a powerful substance – dust. Dust is the fuel for magic in RWBY. Ruby fights off the bad guys using her weapon of choice, a hybrid of firearm and blade called a sniper scythe. The fight sequence is very much Monty's style, as anyone who has seen his Dead Fantasy or Haloid videos can attest. It is dead cool, as are the characters involved.
From our fight sequence, we learn that Ruby is a talented student at a school that teaches fighting. Her tussle with our villains earns her an upgrade to an elite academy, alongside her sister Yang (Yellow), heiress Weiss (White), and the enigmatic Blake (Black).
It's certainly an anime-esque story. The familiar elements are there; adorable girls, killer fight sequences, impossible hair and weapons. In episode two, Ruby pops into a chibi form while excited. Yang's outfit is designed after a gender-swapped cosplay of Final Fantasy VIII's Squall (and, of course, FFVIII featured gunblades). There are easy callbacks to Fullmetal Alchemist and Black Rock Shooter. There are other elements, however, that leave no doubt RWBY is a western-made anime - notably, references to western culture and literature. RWBY gives us references to fairy tails, The Wizard of Oz, and Harry Potter. "They look like characters you know - Red Riding Hood, Goldilocks, Snow White - but that's as far as it goes. We will do something original with these characters," Monty said.
He does plan to deviate from the anime formula. "For RWBY, there will be dark-skinned characters who aren't wacky loudmouths." He also adds that the show won't feature upskirt shots or sexualize underage girls. "I've done my tenure in fan service. You can only recycle something so many times before it becomes stagnate."
The first episode is 11 minutes long - long enough to whet our appetite, but short enough to leave us wanting more. This is actually a lengthy episode in the RWBY-verse; most will clock in around five minutes, though the important episodes - the mid-season build-up and finale - will run at 11. Attendees at RTX got a peek at episode two and the beautiful opening sequence. The show, which premiers July 18th on Rooster Teeth's website, will run until the second week of November (followed by a DVD release).
After talking with Monty it becomes clear that the world of RWBY, as it exists in his mind, is vast, rich, and goes far beyond the scope of a single season. This is a good thing; the show is quick-witted, exciting, lovely to look at and something I think anime fans will enjoy for (hopefully) a long time.
-------
Amanda Rush is the Associate Editor for Ani.Me and contributor for OtakuCollectionDX. She swears in the middle of the night on Twitter as @TheAnimaven.