Results and highlights from the fighting game community's best of the best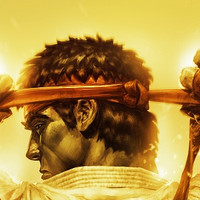 This past weekend, fighting game fans from around the world made the trip to Las Vegas, NV, to fight it out in 2013's Evolution Championship Series, the largest fighting game tournament in the world. Along with a look at the upcoming revival of Killer Instinct (more on that later) and a new upgrade--possibly the last--to Street Fighter IV, we got to see the main attraction: a smorgasboard of fighting game skills across a variety of titles. Check out each of the intense Grand Finals matches from EVO 2013!
Tekken Tag Tournament 2 Grand Finals - CafeID Knee (Devil Jin/Bruce) vs. Eightarc Bronson Tran (Ogre/Jinpachi)
Persona 4 Arena Grand Finals - Yume (Aigis) vs. LordKnight (Mitsuru)
Mortal Kombat Grand Finals - Crazy DJT88 (Cyrax) vs. VxG.EMP|REO (Kabal)
The King of Fighters XIII Grand Finals - Hee San Woo (Ryo/Kim/Takuma, Ryo/Kim/Mai) vs. AS Reynald (Kyo/Benimaru/Chin)
Injustice: Gods Among Us Grand Finals - Crazy DJT88 (Green Lantern, Doomsday) vs. VxG.EMP|KDZ (Superman)
Street Fighter X Tekken v2013 Grand Finals - EG|Justin Wong (Hwoarang/Chun-li) vs. Infiltration (Jin/Alisa)
Super Smash Bros. Melee Grand Finals - Mango (Fox) vs. Wobblez (Ice Climbers)
Ultimate Marvel vs. Capcom 3 Grand Finals - EG|Justin Wong (Wolverine/Akuma/Storm) vs. Flocker (Zero/Hawkeye/Vergil)
Super Street Fighter IV Arcade Edition ver. 2012 Grand Finals - Tokido (Akuma) vs. Xian (Gen)
Kinda nice to see Tokido showing the difference between beginner Akuma players, who just use air fireballs as a wall and fall apart once you get past it, and higher-level players who bait opponents with multiple projectile angles and judicious use of Demon Flip/Hyakkishu.
Once again, though, KoF XIII stole the show with its insane Grand Final, although there were plenty of other great matches throughout the tournament--I am now a PR Balrog fanboy for life. Wouldn't have minded more Noah, though, he's always a blast to watch. What were your favorite matches at EVO 2013? Which title had the best Grand Final?
Video via IGN