She will be abused and have the blood sucked from her neck this Fall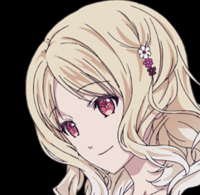 Controversial blood-sucking Otome game and drama CD based anime, Diabolik Lovers has had its voice actress for the main character finally confirmed for its Fall broadcast. The official site has also been updated with the new main visual.
The main character, Komori Yui will be voiced by Rie Suegara, who has not done any major roles other than Toyokawa Fuuka from The [email protected] Million Live! game, which is distributed by GREE, which makes the anime adaptation her first major role in an anime.