Manga officially ends this month after 18 years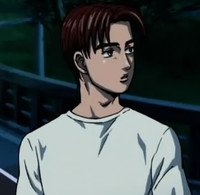 Following the news that this month would herald the final chapter of long-running drifting manga Initial D after 18 years, a new site has been opened confirming that the franchise will receive another feature film adaptation next Summer. and the currently serialized Final Stage will also be adapted into a new anime series according to Comic Natalie.
With the feature film being confirmed, this will add to the closure of the Initial D franchise for Young Magazine which had been the main anothology magazine for the manga since 1995. Closer to home, Tokyopop previously released the Initial D manga and anime slightly ahead of the boom in drifting that began in 2005 and even created a dub for its anime release that was specifically meant for MTV, which never panned out, and left many long-time fans of the series cold with its numerous alterations to better appeal to American audiences.
Tokyopop eventually ended up dropping both the manga and anime, with FUNimation rescuing the series in 2010 and almost immediately picking up the first three TV seasons, the Third Stage film and the Extra Stage OVA episodes, while the most recent Fifth Stage slate of episodes have yet to be officially licensed. With the confirmation of the new film and TV series, who's excited for more Initial D?
---
Humberto Saabedra is the Owner of AnimeNews.biz, Editor-in-Chief of PhoneNews.com and an occasional columnist for Ani.me. He can also be found musing on things (and Nico Robin) at @AnimeNewsdotbiz