Actors yet to named for voice cast, date for new anime also to be confirmed.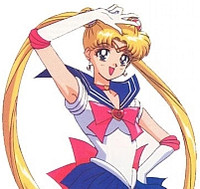 During the highly anticipated "Sailor Moon 20th Anniversary Event #2" held on Sunday evening in Japan, more information was confirmed regarding the status of the highly anticipated Sailor Moon anime that was delayed from its original Summer 2013 broadcast window to the forthcoming Winter season.
First, it was confirmed that Momoiro Clover Z would sing both the opening and ending while also handling the ending theme, the title of which has yet to be confirmed.
Next, it was also confirmed that the new series will be streamed worldwide via NicoNico Douga, though editor Fumio Osano also confirmed that no decisions have been taken regarding subtitles, although they will be keeping international fans in mind. Osano also confirmed that no decisions regarding the voice cast were made yet and mentioned during the event that they could not even announce the voice actress for Usagi since no decisions have been made on that front either.
Finally, when commenting on the direction the new anime will take, Osano stated that it will not be a remake of the first series, suggesting that the new series will take a different direction than the previous series.
Hopefully there will be more solid details to share on the anime front in the next few months before its broadcast window, as the event was heavily focused on the Takarazuka musical cast debut and introduction outside of the few new details on the anime. Despite the lack of concrete details, how many of you are still excited for the new anime?
Correction: This article has been corrected for two key errors made in the initial post.
---
Humberto Saabedra is the Owner of AnimeNews.biz, Editor-in-Chief of PhoneNews.com and an occasional columnist for Ani.me. He can also be found musing on things (and Nico Robin) at @AnimeNewsdotbiz