Asks fans to be patient in preparation for official announcement of future work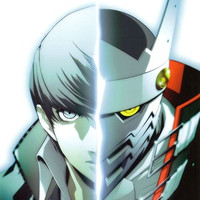 Even with all the drama surrounding its parent company going bust, Atlus is reliable as hell. It's rare to see a developer stick to their guns and put out games that are not only traditional and packed with old-school challenge, but are also exceptionally well-designed and full of character.
Persona team director Katsura Hashino recently put out a letter to fans on the team's official blog, thanking them for their support and teasing something exciting:
"Next year is the 25th anniversary of the Atlus brand, and there is some news we'd like to share; however, we ask if you can be patient just a little longer. The new titles we've yet to announce are all currently being developed zealously. The only issue at the moment is simply how we can further better those titles."
Hoshino also had some warm words for Atlus' fans and supporters:
"Lately, it appears that the way games are valued has greatly diversified, but with the sentiments of those who love video games, and our feelings that go into the making of the games along with our accumulated know-how, as long as there are continued challenges and expectations, I believe that the future of gaming will be something great that is full of fun and stimulation. As part of a creator, it would bring me great pleasure to know that we are contributing to said value. And to those of you who are already part of the 'pleasure' in our work, nothing brings me greater joy than that."
I don't know how you may feel about it, but Shin Megami Tensei IV is one hell of a value--my only complaint is that the box is so damn big it won't fit on the same shelf as the rest of my 3DS games. Atlus always has my support, and I'm excited to see what they'll reveal--when the time is right, of course--for its 25th anniversary.
What do you think is coming next? Another Persona title, possibly continuing the story from Persona 3, Persona 4, and Persona 4 Arena? Or a new Shin Megami Tensei spin-off, like the Devil Summoner or Devil Survivor series?