Nana's team will produce the second duet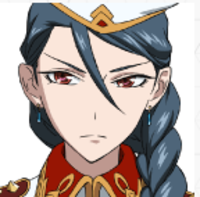 Mizuki Nana revealed the title of the second duet with T.M. Revolution for the opening theme of Valvrave the Liberator during her concert in Aichi while on her summer concert tour. The second duet will be produced by Nana's production team while the first duet Preserved Roses was produced by Asakura Daisuke in T.M. Revolution's production team.
The title of their second collaboration is Kakumei Dualism (Revolution Dualism) and will be released on October 23rd in 3 different packages. The Music is produced by Agematsu Noriyasu (Elements Garden).
【Type-A】First Limited Edition(CD+DVD)
Price:¥1,500
[Song list]
1.Kakumei Dualism
 Words:Hibiki
 Music:Agematsu Noriyasu(Elements Garden)
 Arrangement:Iwahashi Seima(Elements Garden)
2. Kakumei Dualism ~Anime Version~
[DVD contents]
Kakumei Dualism MUSIC VIDEO and other

【Type-B】Limited edition(CD)
Price:¥500
[Song list]
1. Kakumei Dualism

【Type-C】Regular edition(CD)
Price:¥888
[Song list]
1. Kakumei Dualism
2. Kakumei Dualism(Nana Mizuki Only)
3. Kakumei Dualism(T.M.Revolution Only)
Source: Okmusic