Barely a day after launch, Square Enix pulls the plug on digital sales for FFXIV's reboot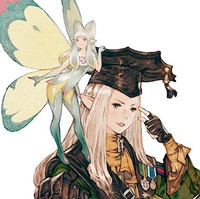 I'll give you the good news first--Final Fantasy XIV: A Realm Reborn is pretty freakin' awesome, and you can expect a full review by the end of the week. On the other side of the coin, gamers wanting to pick up a digital copy from the comfort of their homes may have to wait a bit, as Square Enix has temporarily suspended all digital sales of FFXIV: ARR until the game's server issues can be worked out.
As some of you who have been traipsing about Eorzea may know, the game has had some pretty ridiculous wait times just to log in and play (along with the occasional server freakout), so Square Enix is planning to expand its server capacity and give everybody a chance to check out the rebooted version of their (initially) poorly-received 2010 MMORPG.
Those of you planning on picking up the game--will you wait until digital copies are available, or will you track down a physical copy? Or will you wait until Square Enix irons this whole thing out? As for those of you who are currently playing, be sure drop by the Crunchyroll Gaming Community and check out the fun FFXIV events and contests our intrepid Generals (including Baker McDonald and Karkarov from the forums) are cooking up!