Almost 15,000 votes cast in novel poll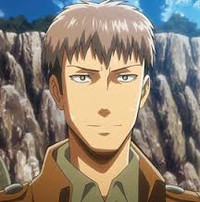 Here's a poll that got some novel results. I mean, it's the only one I can think of where the love sick teacher from My Ordinary Life ranked. In a recent Biglobe poll, almost 15,000 votes were cast in response to a question, asking male readers what anime character they wish were their boyfriend.
1. Kuroko's Basketball's Taiga Kagami
2. Free!'s Makoto Tachibana
3. Attack on Titan's Jean Kirstein
4. Danganronpa's Kiyotaka Ishimaru
5. Hetalia Axis Powers' Germany
6. Tiger & Bunny's Kotetsu T. Kaburagi
7. Attack on Titan's Reiner Braun
8. One Piece's Roronoa Zoro
9. Silver Spoon's Ichiro Komaba
10. Gintama's Isao Kondo
11. Reborn's Takeshi Yamamoto
12. Crayon Shin-chan's Hiroshi Nohara
13. Fate/stay night's Archer
14. Blue Exorcist's Ryuji Suguro
15. Watamote's Tomoki Kuroki
16. One Piece (pre-time skip) Smoker
17. Bleach's Ichigo Kurosaki
18. Kids on the Slope's Sentarō Kawabuchi
19. Baka and Test's Yūji Sakamoto
20. Hetalia's Netherlands
21. The Devil is a Part-Timer!'s Sadao Maō
22. Fullmetal Alchemist's Scar
23. Hetalia 2's Turkey
24. A Certain Magical Index's Toma Kamijo
25. Naruto's Asuma Sarutobi
26. Kimi ni Todoke's Kazuichi "Pin" Arai
27. Fullmetal Alchemist's Maes Hughes
28. Fate/zero's Rider
29. Kimi no Todoke's Ryu Sanada
30. Space Brothers' Hibito Nanba
31. Tanken Driland's Hagan
32. My Ordinary Life's Manabu Takasaki
33. Sazae-san's Saburo
34. Bleach's Isshin Kurosaki
35. Squid Girl's Goro Arashiyama
36. Yu-Gi-Oh! Zexal's Nistro / Gauche
37. Girl Who Leapt Through Time's Kōsuke Tsuda
38. Oreimo's Kyosuke Kosaka
39. Whisper of the Heart's Sugimura
40. Fullmetal Alchemist's Mason
41. Battle Spirits: Sword Eyes' Brau Balm
42. Neon Genesis Evangelion's Toji Suzuhara
43. Evangelion's Gendo Ikari
44. Oreimo's Daisuke Kosaka
45. Soul Eater's Free
------
Scott Green is editor and reporter for anime and manga at geek entertainment site Ain't It Cool News. Follow him on Twitter at @aicnanime.