Veteran actor Katsuji Mori plays Dr. Okido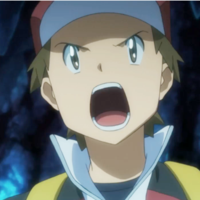 The Japanese Pokémon official Twitter account reported on August 30 that Junko Takeuchi, who is best known as the voice of Naruto Uzumaki, will play Red, the protagonist boy in the Pocket Monsters: The Origin TV anime special. In Japan, the 41-year-old voice actress is also famous for her voice works for Rin Natsuki/Cure Rouge in Yes! PreCure5/Yes! PreCure 5 GoGo! and Mamoru Endou in the Inazuma Eleven series. And 68-year-old veteran voice actor Katsuji Mori will voice Dr. Okido who lives at his research lab in Pallet Town and gave Red his Starter Pokémon. The TV anime special is based on the original Pocket Monsters: Red & Green games and will be aired on TV Tokyo and its affiliated stations at 7:00 p.m. on October 2.
Junko Takeuchi (photo via Seigura Web)
Source: Japanese Pokémon official Twitter account
© Pokémon
© Nintendo/Creatures Inc.