TV opening version of song was premiered on GRANRODEO's radio show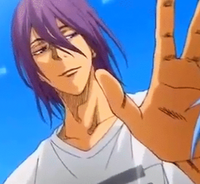 One month before the start of the anime, GRANRODEO premiered their new song The Other Self, which is the new opening theme for Kuroko's Basketball second season on their radio show, GRANRODEO's Doki x2 Radio Jumboree.
The single is already available for pre-order and will be released on October 16th for 1,200 yen. The first limited edition will also include a bonus DVD for 1,535 yen.