Based on the popular PS2 game "Shin Megami Tensei: Persona 3"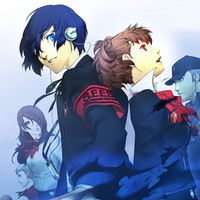 The official site for the upcoming stage play Persona 3: The Weird Masquerade announced the female cast for the unnamed protagonist character today. In addition to Shouta Aoi (Ai Mikaze in the Uta no Prince-sama series) who plays the male protagonist, popular anime voice actress Kana Asumi (Yuno in the Hidamari Sketch series, Nagisa Momoe in Puella Magi Madoka Magica the Movie Part III: Rebellion) plays the female protagonist.
While Aoi had performed in some stage plays before including a theatrical adaptation of Natsuki Takaya's popular manga Fruits Basket in 2009 as Saki Hanajima, Asumi has very little theatrical performance experience, according to the official twitter account of CLIE, the production company of the play. A new character for the play and the cast for Junpei Iori and Akihiko Sanada will be announced next week. The play is set to open in the G-Rosso theater at Tokyo Dome City in January 2014.
Shouta Aoi
Kana Asumi
Source: the stage play's official site and CLIE's official twitter account
© Index Corporation 1996,2009