Slated for summer 2014 release in Japan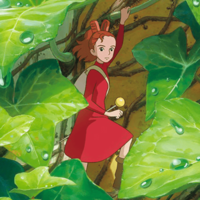 At Hayao Miyazaki's retirement press conference on September 6, Studio Ghibli producer Toshio Suzuki announced that the studio planned to release its next feature in summer of 2014. However, no other details were revealed at the time. In a recent interview with Asahi Shimbun which was published on September 18, Suzuki revealed the film is directed by 40-year-old Hiromasa Yonebayashi, the director of the studio's 2010 film The Secret World of Arrietty, and produced by Yoshiaki Nishimura, who is currently working on Isao Takahata's latest anime film Kaguyahime no Monogatari as a producer.
The Secret World of Arrietty was Yonebayashi's directorial debut film and earned 9.25 billion yen (about US$92.5 million) in the domestic market, which was 60% of Hayao Miyazaki's 2008 film Ponyo. Suzuki said, "We old people will support them behind." Suzuki is now 65 yeas old and Miyazaki is 72.
Miyazaki, who wrote the script for Arrietty with Keiko Niwa, clearly said at the press conference that he
will not support any works by the young directors at the studio. So, Yonebayashi can't expect his help this time.
"The Secret World of Arrietty" American trailer
Source: Asahi Shimbun (registration required to read the whole article)
© 2010 GNDHDDTW