Despite failed Kickstarter fundraiser, cast other than leading lady announced for shoujo adaptation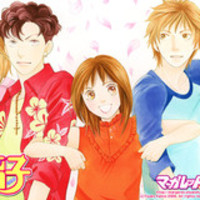 Back in June, Wazego Collective launched a Kickstarter campaign to fund an American version of Yoko Kamio's often adapted shoujo Hana Yori Dango (Boys over Flowers) . Though this was unsuccessful, raising only $1,252 of the $100,000, WillKinn Media has has jumped in and says the project is proceeding and has announced its cast other than the leading lady.
Filming is slated to start October 21st, but the project is still looking for a dancer in the LA area to play lead Zoey. A Q&A with the makers can be read here.
Ellison University is a school that caters to the children from families who are rich, famous, high-society or all of the above. Every year, they hold auditions to accept students who are super talented in different areas and give them a full scholarship to attend the University.

Zoey, a dancer, gets accepted and on her first day, discovers that the school is ruled by a group known as the F4. The members of the F4 come from the most powerful families in the United States and they abuse their power through bullying. Zoey eventually confronts the group after a particularly harsh act and gets on their bad side. The leader of the F4 eventually falls in love with Zoey creating a complicated set of circumstances that creates a classic story that has captured the attention of 23 different countries.
Boys Before Flowers will stay true to the original Japanese Manga Series


Cast includes:
Joseph Almani – Liam Montgomery (Tsukasa Domyouji)


Trenton Culkin – Oliver Young (Rui Hanazawa)

Napoleon Tavale – Chase Carlton (Sojirou Nishikado)


Jason S. Mordeno – Noah McCallster (Akira Mimasaka)


Suteara Vaughn – Chloe James (Owner of Dango Shop)
Tiffany Daniels – Krissy

Jaz Kemp – Nikki


Mikayla S. Campbell – Fiona Jensen (Shigeru Okawahara)


Renae Leniece – Aubrey (Sakurako Sanjo)


Jackie Averia – Piper Davis (Yuuki Matsuoka)
Andrew Klasnic – Riley Jensen (Junpei Oribe)


------
Scott Green is editor and reporter for anime and manga at geek entertainment site Ain't It Cool News. Follow him on Twitter at @aicnanime.