No projected release date yet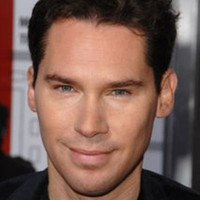 Now that Pacific Rim has shown the world that kaiju films can make money in the US, new projects are trickling in. The newest? Bryan Singer, the guy who put X-Men movies on the map, is making a 90 minute film-length pilot about kaiju for the Syfy network. That's right, Syfy - the people who brought us Sharknado.
The film is called Creature At Bay, and follows the aftermath of the US military's takedown of a rampaging kaiju on the northern Californian coast. A middle management guy from the California Emergency Management Agency is in charge of cleaning up the aftermath of the battle from a small town that is suddenly famous worldwide due to the kaiju.
Would you watch an ongoing kaiju aftermath show on the Syfy network?
Via Deadline
-------
Amanda Rush is the Associate Editor for Ani.Me and contributor for OtakuCollectionDX. She swears in the middle of the night on Twitter as @TheAnimaven.