The voice of Belldandy (Oh! My Goddess), Kasumi Tendo (Ranma 1/2)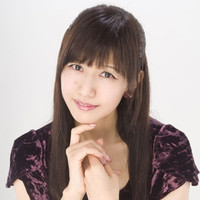 On today September 25, veteran anime voice actress Kikuko Inoue turns 17 years and 11,688 days old! She was actually born on September 25, 1964. But since she is the founder of the famous voice actress group "Juu-nana-sai Kyou" (17 years old religion), she can call herself "17 years old" as long as she wants. Other famous members of the group are Sakura Nogawa, Rina Sato, Yukari Tamura, and Yui Horie who recently celebrated her 17th and something birthday.
She made her debut as a professional anime voice actress in 1988, as two school girls and a mother in the TV anime Haai! Akko-desu. She is best known for her voice works for Kasumi Tendo (Ranma 1/2), Belldandy (Oh! My Goddess), and Mizuho Kazami (Please Teacher!). One of Her most recent characters on TV is Starsha Iscandar (Space Battleship Yamato 2199).
The memorial ceremony to celebrate her 25 years career will be held at Courtyard Tokyo Ginza Hotel on
November 3. And you can send a birthday message directly to her via the special address:
© 2013 @manbow