El anime podrá verse en Crunchyroll para toda Latinoamérica.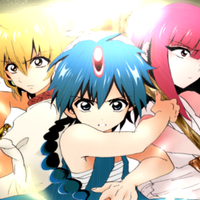 A poco más de una semana del estreno de la segunda temporada del anime Magi, Magi: The Kingdom of Magic, nos llega un nuevo anuncio de la serie.
El opening será "Anniversary", de SID, y cuyo single se pondrá a la venta el 6 de noviembre. El ending de Aqua Timez, "Eden", no tiene fecha de lanzamiento de momento. SID ya contribuyó con el opening de la primera temporada.
Esta secuela cubrirá el arco de Magnostadt del manga y se emitirá a partir del 6 de octubre los domingos a las 17:00, mismo horario que ya tuvo la primera temporada.