crunchyroll.fr is live now!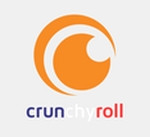 "Bonjour! Bienvenue!" Pardon our French, but Crunchyroll has just launched its streaming service today in France and there is much to celebrate. Break out the croissants and baguettes…and say hello to a brand new domain where anime dwells: crunchyroll.fr
For initial launch, at least 12 new simulcast titles will be made available with French subtitles. These simulcast titles consist of to-be-announced titles as well as the following previously announced titles from Crunchyroll's Fall 2013 lineup: DIABOLIK LOVERS, SHIRIKAJIRI MUSHI, MISS MONOCHROME, WALKURE ROMANZE. The remaining titles will be announced in the days to come.
Episodes on Crunchyroll France will be available, with French subtitles, for free with ad-supported streaming one week after Japan TV broadcast for the first time. Crunchyroll premium members will enjoy immediate access to simulcast episodes, all available catalog episodes, and additional access privileges such as 1080p HD video and no ads for €4.99 per month. Viewers will be able to watch on multiple mobile and connected devices including iPhone, Android, Xbox, Apple TV, Samsung, and/or Panasonic Smart TV.
The site will also offer the latest anime news in French similar to Crunchyroll's English, Spanish, and Portuguese news services.
So there you go…crunchyroll.fr! Where we go from here is anybody's guess. But for now, let's enjoy the view from the Eiffel Tower.
---------
Patrick Macias is editor in chief of Crunchyroll News. He is also the editor of Cosplay USA magazine. Check out his blog at http://patrickmacias.blogs.com