Hot news, big features, and stories you may have missed!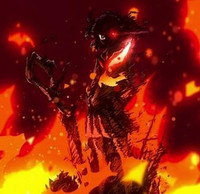 The new season of anime is upon us, and we've been digging into some of the latest shows here at Crunchyroll. We'd love to know what you're feelin' so far, as well as what else you're looking forward to, so let us know in the comments after you take some time to chill with us and reflect on the past week of CrunchyNews fun.
Below you'll find a bevy of hot stories, features and video posted throughout the week. But that's not all. We've also compiled a few stories we missed, so be sure to check those out, as well.
Follow us at the official Crunchyroll Twitter!
BLAZIN' STORIES!
"Free!" Store Display Contest Conducted By Animate Japan
Bizarre "Attack on Titan" Clothes Hangers Sell Out
Nintendo Direct Presentation Shows Off "Attack on Titan: The Last Wings of Mankind" Multiplayer Customization
New "Free!" Illustration WORKS Artbook Announced for November
"Pokémon X" and "Pokémon Y" Unleash Mega Charizard X
Crunchyroll Adds "Log Horizon" to Streaming Anime Lineup
HOT STORIES
"Pacific Rim" Becomes Highest Grossing Original Live-Action Film of the Year
"Free!" Fans Identify Haruka's Shoes
"JoJo's Bizarre Adventure" Blu-ray Suggests Planned Adaptation of Part III?
Good Smile Company Previews "Watamote" Nendoroid
Crunchyroll to Stream "Golden Time" Anime
Color Title Page From "Attack on Titan" Levi Shoujo Spin-Off Manga
"Super Smash Bros." Spins Sonic the Hedgehog Back Into Its Roster
Crunchyroll to Stream "Beyond the Boundary" Anime
"The Eccentric Family" Plush Toy Series Teased
"Mighty No. 9" Funding Clears $4 Million, Zaps Through All Stretch Goals
Research: "Free!" was the Most Tweeted 2013 Summer TV Anime
"Medaka Box" Characters Join "J-Stars Victory Vs."
Crunchyroll to Stream "Outbreak Company" Anime
Crunchyroll Adds "Infinite Stratos 2" Anime to Fall Lineup
CG-Animated "Sonic Boom" Series Heads to Cartoon Network Next Fall
Nintendo Wii Production is Coming to an End
Fan Artists Celebrate "Gurran Lagann" SimoNia Wedding Anniversary
Mystery Miku Cosplayer Enters Uphill Bike Race
New Airline-Themed Merchandise for "Uta No Prince Sama"
Crunchyroll Adds "Strike the Blood" and "Nagi no Asukara" Anime
Nightmare Hatsune Miku Variant Figures Infect Shops
Crunchyroll to Stream "Wanna Be The Strongest in the World" & "I Couldn't Become a Hero, So I Reluctantly Decided to Get a Job" Anime
Crunchyroll to Stream Season Two of "Kuroko's Basketball" Anime
Crunchyroll to Stream "Hajime No Ippo: The Fighting! – Rising" Anime
"Evangelion 3.33" English Dub Cast Announced
'90s Versus '00s Moe Character Design Examined
"Sailor Moon" Voice Actress Talks Dub Rumors
"Oreimo" and "Index" Confirmed for "Dengeki Bunko Fighting Climax" Crossover Fighting Game
Limited Lina Inverse "Slayers" Cosplay Outfit Offered
FEATURES
Fanart Friday - Magically Delicious Edition
Anime First Impressions: "Kill la Kill"
My Most Anticipated Anime is "Log Horizon"
TOP VIDEOS
4chan Sings a Cover of "Watamote" End Theme
"Mighty no. 9" Tests Its Unreal-Powered Engine in Short Clip
"Tales of Symphonia Chronicles" Gets an English-Subbed Trailer
Bishoujo Jousting Anime "Walkure Romanze" Commercial
Toei Animation and Nitroplus' 2014 Anime Film "Expelled From Paradise" PV
Virtual Reality Application to Sleep Together with Hatsune Miku
Latest "Magi: The Kingdom of Magic" Anime Preview
"Pokémon X" and "Pokémon Y" Intros Choose Their Trainers
Rival Characters in Action in Latest "J-Stars Victory Vs." Preview
UK Live-Action "Rurouni Kenshin" Trailer
Fan Animates "Attack on Titan" Heroes Into Spice Girls Dance
"Naruto Shippuden: Ultimate Ninja Storm 3 Full Burst" Compares New and Old Visuals
A Final Look Back at "Attack on Titan" End Cards
First "Sword Art Online - Hollow Fragment" PS Vita Game Preview
SOME STORIES WE MISSED!
Ar no Surge first details and screenshots [Gematsu]
Legend of Zelda producer wants to uproot series tradition [Destructoid]
Dragon's Crown Update Patch Makes Amazon and Fighter Equipment Stronger [Siliconera]
As always, thanks for tuning in to CrunchyNews and hanging out with us this week. Let your voice be heard if you have any suggestions, or just general comments for us!
-------
Joseph Luster is the Games and Web editor at Otaku USA Magazine. His blog can be found at subhumanzoids. Follow him on Twitter at @Moldilox.