4,000 limited stamp sheet will go on sale on October 18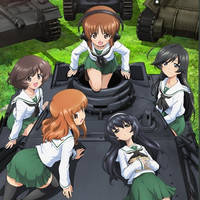 The Kanto branch of the Japanese Post Office announced on October 11 that they will issue an original frame stamp sheet called "Welcome to Oarai! Girls und Panzer" featuring the characters from the popular anime series Girls und Panzer on October 18. The town of Oarai in Ibaragi Prefecture is used as the main stage of the story of the anime and has held various collaboration events with it.
The 4,000 limited stamp sheets will go on sale only at major post offices in Ibaragi Prefecture including Mito, Hitachinaka, Kazama, Naka, Shirosato, and of course Oarai. The price for a sheet of ten 80-yen stamps is 1,350 yen (about US$13.7). There is no plan to sell the stamps online, so the fans have to actually visit the prefecture to get them. The ceremony of the presentation of the stamps is scheduled to be held at Oarai Town Office on October 18.
Source: Japan Post
© GIRLS und PANZER Projekt