"Saint Seiya: LEGEND of SANCTUARY" slated for early summer 2014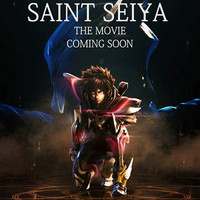 It is revealed today that the highly-anticipated full-CG Saint Seiya film is officially titled as Saint Seiya: LEGEND of SANCTUARY. As the title suggests, the story of the film is based on the popular "Sanctuary Arc" in Masami Kurumada's original manga, which mainly focuses on the battle between the Bronze Saint protagonists and the Gold Saints, the most powerful Knights in Athena's army, through the 12 temples to save Athena who was shot with a golden arrow.
The film is produced to celebrate Kurumada's 40-year career as a manga artist. It is directed by Keiichi Sato (Tiger & Bunny, Asura) and written by Tomohiro Suzuki (Tiger & Bunny). The original manga creator Kurumada serves as the executive producer of the film. He says, "The legend of Seiya started from here." Toei Animation originally planned to finish the production by July 2013. Now the film is scheduled to be released in early summer of 2014.
Title logo
Newely revealed image
An image from the film's official site
Source: Comic Natalie
© Masami Kurumada/"Saint Seiya" Production Committee