The third Spanish Vocaloid produced by Voctro Labs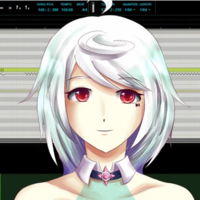 As reported, MAIKA is the newest Vocaloid character produced by Voctro Labs, a Spanish company working with Yamaha for the development of Vocaloid. A fan named AkuoVocaloid recently posted her new demo song video singing "Tell Your World" in Spanish. The song is one of the most popular Hatsune Miku song written by livetune in 2012, which was used as the official CM song for Google Chrome. And please check two other latest demo videos below. How do you like this Spanish Vocaloid girl so far?
"Tell Your World" MAIKA ver.
"Tell Your World" Hatsune Miku original ver. by livetune
MAIKA official illustration
MAIKA's recent official demo songs
[MAIKA] No habrá nadie en el mundo (Concha Buika)
[MAIKA] Fantasia (Manu Guix)
Source: Hatsune Mikumiku
© 2013 Voctro Labs, S.L.