Service was suspended over instances of inappropriate images being shared between users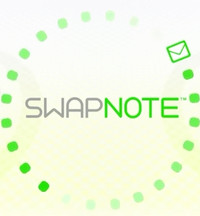 Nintendo has suddenly halted the SpotPass online service within the SwapNote app and the companion FlipNote after it discovered multiple instances of friend code sharing outside of the services to share explicit images between users, as the SpotPass functionality allowed for direct image sharing between users. Since the investigation and subsequent discovery, the company has decided that halting the service completely was a more effective move to halt the activity, in order to protect younger users from explicit material. Below, Nintendo's full statement on the matter:
Notice about service for Nintendo 3DS software Swapnote

2013-10-31
Thank you for your support.

Nintendo has learned that some consumers, including minors, have been exchanging their friend codes on Internet bulletin boards and then using Swapnote (known as Nintendo Letter Box in other regions) to exchange offensive material. Nintendo has been investigating ways of preventing this and determined it is best to stop the SpotPass feature of Swapnote because it allows direct exchange of photos and was actively misused.

Nintendo always wants to provide a positive experience for all consumers and limit the risk of any inappropriate activity or misuse of a service. We feel it is important on this occasion to take this action.

We are very sorry for any inconvenience to the many consumers who have been using this service responsibly; however this decision was made considering the point that many minors also use this feature of Swapnote. Thank you for your understanding.

Nintendo will continue to work to ensure more consumers are aware of our Parental Control features, which allow parents to manage their children's experience on our systems. For more information, please click here.

Service stop date: Thursday, Oct. 31, 2013, 7 p.m. PT
Service being stopped: Nintendo 3DS software Swapnote – Sending and receiving notes using SpotPass
Affected regions: All regions where the service was offered
Special Notes services are also stopped
What does everyone think of the sudden change?
---
Humberto Saabedra is the Owner of AnimeNews.biz, Editor-in-Chief of PhoneNews.com and a part-time recording engineer. He can also be found musing on things (and Nico Robin) at @AnimeNewsdotbiz