Arashi takes the top, followed by EXILE and Yuzu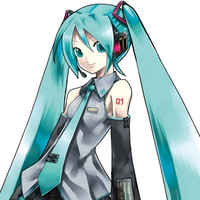 On November 4, Japanese internet search engine and web portal goo reported the result of its online poll for the theme song singer for the 2020 Tokyo Olympic. The most voted group (4,135) was Arashi, an idol group of the Johnny's Entertainment talent agency. Hatsune Miku, the most popular Vocaloid character's ranking was 14th with 562 votes. The vote was conducted between September 11 and 27, and the total number of the votes was 24,410. Check the top18 Japanese artists below.
You may remember Miku once topped a same kind of online poll of "Music Artists You'd Like to Perform at the 2012 London Olympics Opening Ceremonies" back in January 2012. Considering the fact she is an ageless character unlike others, there may be a possibility for her to be featured in some way for the event even seven years later from now.
Top 18 artists for the 2020 Tokyo Olympic Theme Song Singer
1. Arashi (4,135)
2. EXILE (2,562)
3. Yuzu (2,124)
4. Southern All Stars (1,869)
5. SMAP (1,802)
6. DREAMS COME TRUE (1,675)
7. B'z (1,644)
8. Everyone of the Johnny's Entertainment (1,136)
9. Masaharu Fukuyama (1,006)
10. Mr.Children (985)
11. Ikimonogakari (836)
12. Kobukuro (768)
13. AKB 48 (573)
14. Hatsune Miku (563)
15. Hikaru Utada (467)
16. Yumi Matsutoya (406)
17. Kyary Pamyu Pamyu (268)
18. Perfume (141)
19. others (1451)
Source: goo ranking
© Crypton Future Media