Be there Friday, November 15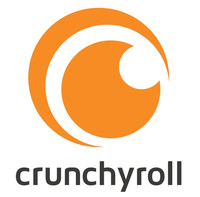 Sony's PlayStation 4 – set for release next Friday – heralds a new era in home entertainment. And guess what? Crunchyroll will be part of the experience from the very beginning!
Starting November 15, the second you plug in, you can enjoy your favorite anime and drama on your shiny new PS4 from the Crunchyroll app!
Like the Crunchyroll PS3 app, Premium members will be able to enjoy all of their favorite shows in HD on the big screen, as soon as they become available. Meanwhile, free members can check out the service with samples of our current simulcasts and sign up for a free trial to experience all that Premium membership has to offer.
The Crunchyroll app will be available for free in the US and Canada PlayStation Network.
By now, many of you know the drill: Simply download the app from the PlayStation Store, log in with your Crunchyroll account, and enjoy!
See you next Friday on the PlayStation 4!
---------
Patrick Macias is editor in chief of Crunchyroll News. He is also the editor of Otaku USA magazine. Check out his blog at patrickmacias.blogs.com and follow him on Twitter.