Anime and manga for women 18 and up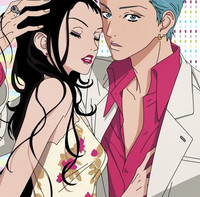 Ladies Choice - 5 Amazing Josei Titles
By Julie Marie
This article originally ran on Goboiano
In Japan, manga and anime can be classified by either genre or age group, and target ages groups generally fall into four categories: shounen (boys 10-18), shoujo (girls 10-18), josei (women 18+), and seinen (men 18+). The classifications can be pretty loose considering that most manga and anime lovers enjoy examples from each category, but the content is still designed to appeal the most to the audience it is specifically targeting.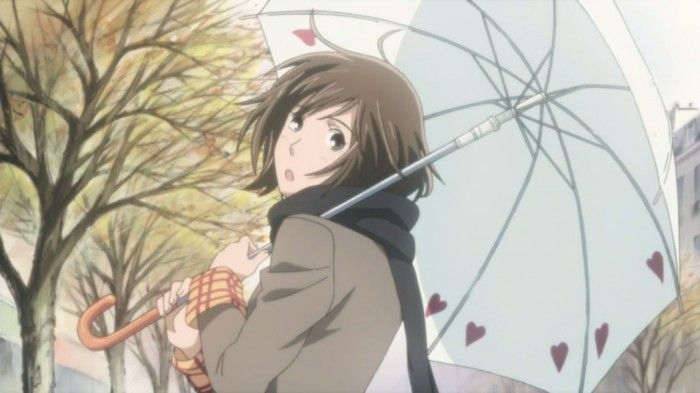 In the West, shoujo and shounen titles are the most likely to be adapted, and while josei and seinen both have plenty of strong representations in manga and anime, they're somewhat harder to come by than the titles targeting young age ranges. As a female in the 18+ range, I still enjoy digging into my favorite shounen and shoujo titles, but when it comes to a good romance, I prefer stories that look at older characters that are easier for me to relate to. Josei titles often take on entirely bishounen casts as well, which can also be a lot of fun if you're one for the pretty boys.
Looking for some great josei titles to try? Check out these five:
Honey and Clover
---
Honey and Clover follows the lives of five art school students as they struggle with finding their place in the world, falling in love (more often than not in a one-sided situation), and figuring out what the future holds for them. The relationships in this title are poignant and often heart-breaking, and are much more mature overall than what you would find in a shoujo anime or manga. If you've ever struggled with coping with unrequited love or worried about becoming an adult in the "real world," this title is one you need to be watching.
Paradise Kiss
---
One of the hardest parts about growing up is having to come to terms with the kind of life you've been living and whether or not you're heading towards a future you actually care about. Are you happy with life, or do you find what you've done with it so far disappointing? Paradise Kiss heroine Yukari has this question thrown repeatedly in her face when she is snatched up by a group of style mavens breaking into the fashion world and is wrapped up in the whirlwind of their passion and dedication. Her parents want her to get good grades and get into the best school possible, but Yukari is a little less certain of what she wants out of life until she falls under the spell of the charismatic George, whose idealism and obsession for his art drives her to find her own bliss.
Princess Jellyfish
---
Ever think life is designed so that the beautiful people move ahead and the rest of us are shunted to the side? Heroine Tsukimi is fixated on lovely things and the ultimate ideal of beauty she sees in the forms of jellyfish, but she closes herself off to the beautiful world in an apartment she shares with fellow nerds who don't fit into the mold of the stylish, confident people living in the city. It takes the invasion of the self-assured and gorgeous cross-dresser Kuranosuke to open Tsukimi's eyes to her own potential and worth so she can let her inner swan emerge. A great title for otaku who have trouble being comfortable with being themselves around other people.
Karneval
---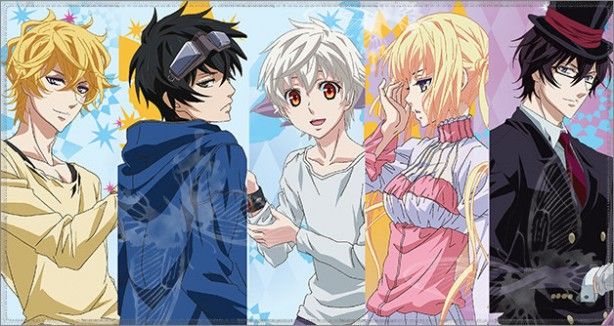 If your tastes tend more towards bishounen than romance, check out Karneval, one of the current most popular ongoing Josei manga series. The manga and anime follow the antics of heroes Nai and Gareki as they join up with eccentric defense organization Circus in order to uncover Nai's true identity and help him reunite with the mysterious man he once knew in his past, Karoku. Rather than being a slice-of-life series as most Josei titles are, Karneval dips into the action and supernatural genres and delivers up a handsome cast for some eye candy to go along with the compelling story.
Nodame Cantabile
---
Making it as a conductor of a classical orchestra is no easy business, and having a sloppy and practically insane female pianist as a neighbor doesn't do much to make it any easier! Nodame Cantabile is a beautiful story of young classical musicians chasing their dreams, as well as an unconventional romance between the arrogant but incredibly talented wannabe conductor Chiaki and haphazard pianist Nodame. Nodame's love-hate battle with her talent will ring true for anyone who's ever been burned out by something they've dedicated themselves to, and Nodame and Chiaki's complicated and extended courtship is one of the best (and most hilarious) mature relationships in anime and manga.
---
Julie is an avid fan of Asian music, anime, and anything else otaku. In her spare time, she enjoys writing fanfiction, devouring CLAMP manga, and watching K-pop boys boogie. She blogs at Quickand2thePointless. Follow her @Qa2thePointless!