Based on the original story by Kazuya Hatazawa (Chrono Police Wecker)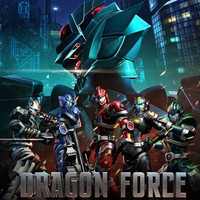 Following the teaser in May, the official site for the currently-showing full CG action anime film Dragon Force has posted the official trailer. The film was officially invited to be screened at CARTOONIST 2013 in Nice, France, on April 21. It is based on the original story by veteran tokusatsu director Kazuya Hatazawa, who is best known for his long-running Jikuu Keisatsu Wecker/Chrono Police Wecker series (2001-2013). Hatazawa also serves as the chief director of the film with the director Tommy Wong.
The five main hero characters are voiced by popular anime voice actors/actresses; Yuki Ono (Taiga Kagami in Kuroko's Basketball), Rikako Yamaguchi (Fumi Kanno in Devil Survivor 2 The Animation), Junichi Suwabe (Ren Jinguji in Uta no Prince-sama), Yuichi Nakamura (Alto Saotome in Macross Frontier), and Jun Fukuyama (Lelouch Lamperouge in Code Geass). Dragon Force, which was released
on November 9, is now screened at Auditorium Shibuya in Tokyo till November 15.
"Dragon Force" trailer
"Dragon Force" teaser
(C) 2013 BlueArc / Dragon Force Film Partners