Starring Shota Sometani, Eri Fukatsu, Ai Hashimoto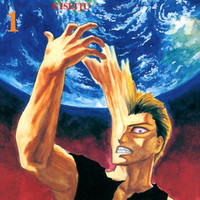 It is confirmed today that 49-year-old director Takashi Yamazaki (Returner, Always, Space Battleship Yamato) has signed on to direct two live-action film adaptations of Hitoshi Iwaaki's Parasyte/Kiseiju sci-fi manga from 1990s, according to Eiga.com. New Line Cinema licensed the rights to adapt the manga in 2005 and it was once reported that they hired Takashi Shimizu (Ju-On, The Grudge) to direct the live-action film adaptation. But the project was not realized, Shimizu recently directed the live-action film of Kiki's Delivery Service in Japan instead. Since the rights expired early this year, dozens of Japanese film companies had taken part in the scramble for it. Finally, Toho, the most successful film company in Japan today, acquired the rights. According to Toho, they will also launch the TV anime project at the same time with the live-action films.
Yamazaki also serves as the VFX director like he did for his 2010 film Space Battleship Yamato and
Ryota Kosawa (Always, Legal High) writes the screenplay for the film. The three announced cast are;
Shota Sometani as the protagonist Shinichi Izumi, Eri Fukatsu as high school teacher parasyte Ryoko
Tamiya, and Ai Hashimoto as Shinichi's girlfriend Satomi Murano. 
The shooting for the Parasyte live-action films is scheduled to begin in January 2014. The first part
will be released in Japan in December 2014, and followed by the second part in 2015.
(from left) Ai Hashimoto, Shota Sometani, Eri Fukatsu
The cover of the 1st volume of the manga
Source: Eiga.com, Comic Natalie