The studio opens 365 days a year for cosplayers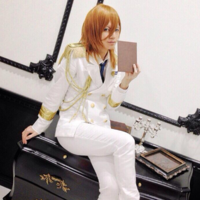 HACOSTA is a Japanese rental photo studio company in Osaka. Back in February 2012, it opened Hacostudium, a photo studio dedicated to cosplay photo shooting in Osaka-city, and the studio has gained great success. In answer to the request from the cosplayers in the Kanto region, the company also opens a new studio for cosplayers named Hacostudium Cosset today in Ikebukuro, Tokyo. It is located on the 5th and 6th floor of the Animate Sunshine building. As well known among the fans, the area around the building is called Otome Road (Maiden Road), which has various specialty shops for female manga/anime fans.
As well as the Osaka studio, Hacostudium Cosset has various situation rooms to fit with cosplayers' needs, such as classroom, clubroom, candy room, color ball pool, season limited Christmas room, monotone gothic room, color human box, near future stage, and abandoned building. The usage charge
is 1,800 yen (about US$18) on weekdays and 2,800 yen (US$28) on holidays. It opens from 10:00
am to 8:30 pm, 365 days a year. Which room do you want to use for your cosplay?
Classroom
Clubroom
Candy room
Color ball pool
Season limited Christmas room
Monotone gothic room
Color human box
Near future stage
Abandoned building
Source: Animate TV
photos © HACOSTA