A solution offered to collectors in Japan with space issues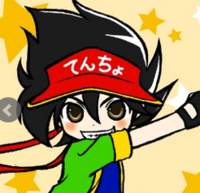 With so much material gratification offered to today's anime fans, growing collections and storage space is always a concern for collectors. Especially in a country where the available space is so limited, space issues are serious business and Animate Japan has started a new online storage organization service for anime merchandise collectors in Japan on November 20th.
The service is simply called Animate Collection and it is a physical storage service with an online catalog for subscribers with a fee attached. An interested customer can purchase a shipping kit customized for anime related collections such as manga, CDs, DVDs and BDs and ship it to Animate Collection.
Once the package is received, Animate staff will photograph each of the items in the collection and upload the photos into the online catalog for subscribers to organize. The catalog is customizable by the subscriber to turn it into a personal collection showcase and items stored are retrievable by request for an additional fee.
The service is 3000 yen for the first 6 month period and it includes the shipping kit, photos for up to 50 items, photo gallery maintenance fee, initial and retrieval shipping fees. The shipping package is 36cm x 54cm x 30cm and up to 25 kg (50 items). After the first 6 months, it will be 400 yen per month and 800 yen for shipping if you request an individual item retrieval. Currently, the service is exclusively purchased through a special site.
All rights reserved. Copyright (C) 1997-2013, animate Ltd.