Japanese public officers arrested a Japanese public officer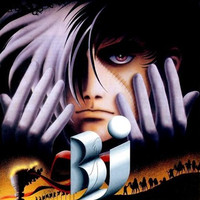 On November 20, Shimane Prefectural Police's Consumer and Environmental Division and Yasugi Station arrested a 39-year-old male Japan Maritime Self Defense officer who lived in Kure-city, Hiroshima Prefecture, on suspicion of copyright infringement (infringement of public transmission rights) and referred him to the Matsue district public prosecutor's office next day. The suspect is accused of using the file-sharing software Share to upload the 1996 anime film Black Jack: The Movie to the internet without the copyright holder Tezuka Productions' permission between July 17 and 20.
A Shimane police officer found the crime during their cyber patrol and reported it to the copyright holder through The Association of Copyright for Computer Software (ACCS). The suspect has already confessed to his crime and the police is investigating him for other three anime titles he had uploaded. Black Jack: The Movie, the first anime film adaptation of Osamu Tezuka's popular manga was
directed by Osamu Dezaki and released in Japan on November 30, 1996.
Source: ACCS
"Black Jack: The Movie" Japanese poster image © Tezuka Productions
---
Related:
Man Arrested for Uploading "Minami-ke Tadaima" Anime Episode
Unemployed Man Arrested for Posting "Chuunibyou Demo Koi ga Shitai!" Anime on FC2 Site
43-year-old Man Arrested for Uploading "81diver" Manga
Tokyo Man Arrested for Uploading "Accel World" Anime Episode
39-year-old Unemployed Man Arrested for Uploading "Hyouka" Anime and "Gintama" Manga
JASRAC Sues Illegal Anime Theme Song Uploaders
27 Japanese Arrested for Uploading Anime, Manga, Games in 3 Days
Man Arrested for Uploading "Sankarea" & "Eureka Seven: AO"
Illegal Anime Uploader Called "God" Arrested by Police
Man Arrested for Uploading Toei's Heartcatch PreCure and ONE PIECE
Korean Man Arrested for Selling Pirated Dragon Ball DVD